Regular price
$79.99 USD
Sale price
$69.99 USD
Unit price
per
Sale
Sold out
Money Back Guarantee

Backed by our 30 Day Unconditional 100% Money Back Guarantee.
Fast Shipping

Same day shipping on orders placed before 4pm EST. Typical transit times are 1-3 days.
CLEAN, SHINE, PROTECT & MAINTAIN YOUR FLOOR
Our most popular kit includes everything you need to deep clean, restore, shine, revitalize & maintain your laminate, vinyl, tile or hardwood floor. Deep Cleans 800 sq. ft, Restores 800 sq. ft. 1 coat / 400 sq. ft. 2 coats (recommended), and maintains 2,500 sq. ft. Comes with 11 inch mop kit with scrub & microfiber pads & training DVD.
Product Details
The Deep Scrub (green label), along with the scrub pad, will remove old built up cleaners and any factory over sprays, waxes, installation glue, dirt, oils and grime. It will solve common problems such as the floor streaking when cleaning, dullness and foot prints, and is also great for use on newly installed flooring. This product will get your floors (new or old) very clean. Your water will end up black and very dirty. Make sure to rinse very well to get all the grime off. This will also prep your floor for the Restorer finish.
*For floors with severe build-up from waxes, glues, or acrylic finishes - please choose Deep Scrub EXTREME (purple label) from the Options above.
The Restorer (yellow label) is a premium floor finish is designed to protect, seal and shine laminate, bamboo, hardwood and cork flooring. This product is unlike any other product that you will ever use. Enhances the shine and durability of your laminate. Minor scratches and scuffs will disappear. It will help seal joints and prevent moisture penetration to help protect your floor from being permanently damaged. It will bring out the grains and colors of your floor. It will look better than the day you installed it! Made from the highest quality polymers in the world and is made up of 24.5% solids, making it the most durable semi permanent coating for laminate flooring. A two coat application will last over a year in most settings.
The Flooring Cleaner (red label) is specially formulated to maintain and clean your laminate floor with ease. It is a streak free product that leaves no residue or film behind. Works on Laminate, Hardwood, Luxury Vinyl Tile, Vinyl Composition Tile, Vinyl, Bamboo & Cork flooring. This product has been used to clean windows and table tops as well. 100% Biodegradable, No Harmful Chemicals or Corrosives. Specially formulated to clean with ease and leave nothing behind. It can be used on all hard surface flooring. It is a streak free laminate floor cleaning product and has a clean fresh scent. Clean and buff the floor to the shine they deserve! One quart will cover about 2,500 sq. ft. of maintenance cleaning.
Lamanator Plus also provides amazing results on LVP, Vinyl, PVC, Vinyl Composite, Slate, Concrete and Porcelain Ceramic floors!
Includes:
1 - Quart of Deep Scrub Cleaner
1 - Quart of Restorer Finish
1 - Quart of Neutral Flooring Cleaner
1 - Mop frame with universal plug to fit any handle
1 - Deep Scrub Pad
1 - Microfiber Mop Cloth
3 - Spray Triggers
1 - Instructional DVD
Info & Instruction Sheet
Simple Process
Vacuum or Sweep floor to remove any dirt, dust, and lint.
Lightly spray the Deep Scrub or Deep Scrub Extreme on the floor.
Scrub the floor with the Scrub Pad.
Rinse the floor with the Microfiber Cloth.
Spray a light coat of the Restorer on the floor & spread evenly w/ mop cloth.
Let dry ½ hour.
Apply second and final coat to the floor & spread evenly.
That's it!  Floor can be walked on after 3 hours. The finish coat should last 1-2 years, depending on the amount of traffic on the floor and how well it is kept, which is easy to do with our Neutral Flooring Cleaner.  Now when the floor starts looking dull again and needs to be redone, you don't need to clean the floor again with the Deep Scrub. Simply clean it with the Neutral Floor Cleaner, let dry, and re-apply the Restorer. Now you have a brand new looking floor again. You can apply the Restorer as often as you like to keep the floor looking new, it will not build on the floor like wax or other products.
Biodegradable & Green
Lamanator Plus is 100% biodegradable, certified green and completely safe for children and pets.
Share
View full details
Lamanator Plus Floor Care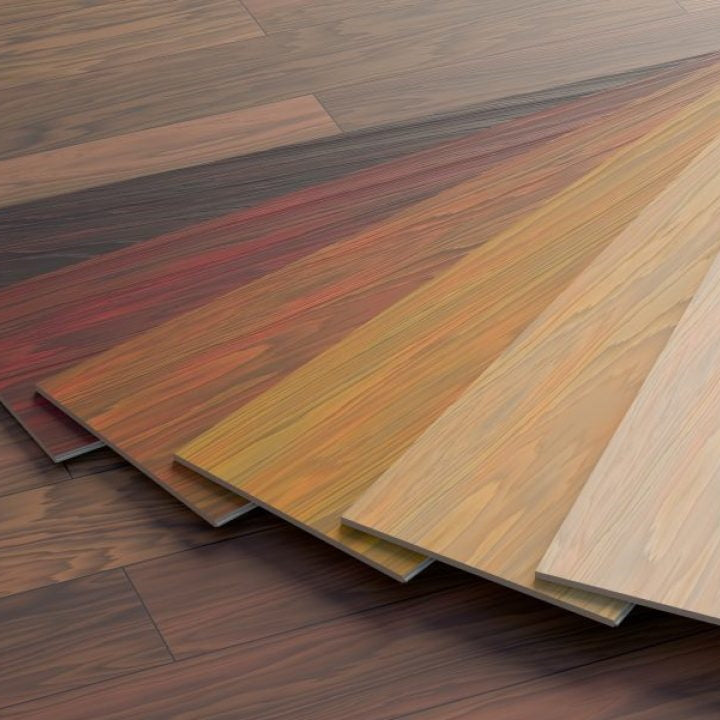 Works On
• Laminate
• Vinyl (LVP & LVT)
• Composite Tile
• Real Wood
• Bamboo
• & More!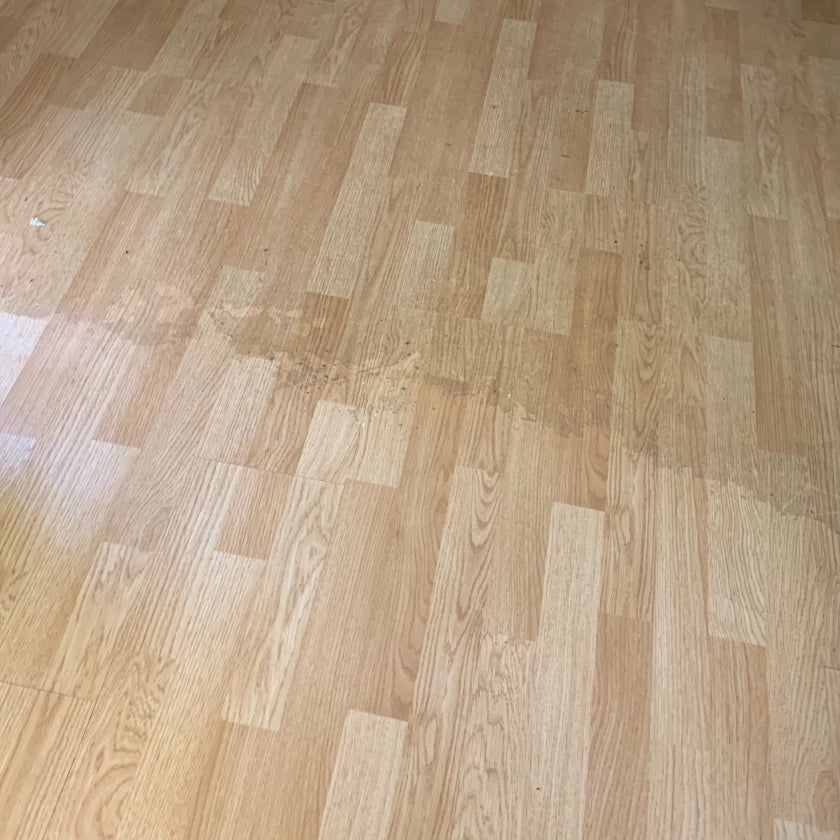 Deep Cleans & Removes
• Waxes
• Factory Over-Spray
• Glues
• Polishes
• Oils
• & Other Residue
Restores Your Floor
• Puts Down A Long Lasting Shine
• Seals Joints Seams
• Fills & Hides Scratches & Scuffs
• Eliminate Footprint Tracking
• Protects From Liquid Spills
• Gives Floors A "New Look"
Love Your Floors Again!
If you've been thinking of replacing your weathered, old, scratched or scuffed flooring -- give us a try first! Our products are so easy to use and will clean, revitalize and restore your floors. In many cases our customers are delighted to find that their old floors look brand new again. Before spending thousands of dollars and creating an overwhelming replacement project, try Lamanator Plus!
Choosing a selection results in a full page refresh.
Opens in a new window.